With almost everyone in the world having access to the Internet, websites are quickly becoming the primary face of your company. They are online 24/7 advertising your business and giving information to potential clients and customers. In today's technology age you might even say its the most important advert/presence you have for your business. Web Entangled – Zimbabwe Web Design can design anything from a simple small business website to get your start up company online to more complex and interactive websites like a Content Management System (CMS) or even an online shop or E-commerce website. The possibilities are endless and everything is designed and built with Search Engine Optimization (SEO) always in the picture to help further your websites online presence. With over 15 years of experience in we offer lots of advice and always try and guide our clients in the right direction to get the best value from their website. After an initial brief we work out a plan build you an amazing website that will knock your competitors out of the water! We design all our websites making use of the latest technology such as HTML, CSS, PHP, Jquery, WordPress as well as offering custom work.
Responsive Website Design
Responsive Website Design, Content Management Systems and E-commerce. If a user is on your website, are they able to easily view the website on a mobile device? A mobile-friendly or responsive website gives your website the ability to do just that. By adjusting the layout of the pages you can have 1 website that is desktop, tablet and mobile friendly. This makes it a lot easier to maintain your website and keep it up to date. Make sure visitors can have a good experience on your site when they're visiting from their mobile devices. Contact Web Entangled – Zimbabwe if you currently have a website that is not multiple device friendly.
Take control of your website and easily update it with a content managed website. At Web Entangled – Zimbabwe Web Design we make use of WordPress on a daily basis. WordPress in a Content Management System or CMS for short. WordPress is flexible, highly customizable, super user-friendly, and is a great content management system that gives you the power to manage your website and it's content. It is used widely across the internet from small businesses to larger business and even online shops and e-commerce websites. Some of the largest companies in the world make use of WordPress for their websites because of the control it gives to them to be able to edit and update their websites themselves.
Another great thing about WordPress is the ability to scale it, meaning that you can start off with a small simple website and expand it by adding required pages and functionality over time. You can even add addition pages yourself. It's the perfect website platform for any type of business.
Get your E-commerce website and start selling you products online todayE-commerce websites allow you to sell products online to you customers over the Internet. They can use a Computer, Laptop, Tablet or even a Smartphone nowadays! You can take online payments through your bank merchant account or you can just have it work as catalog system that sends an email with your banking details for an EFT.Having an online store for your business can cut down costs as you no longer need to rent space for a store or have many of the usual overheads that come with a traditional shop. Your E-commerce store is also open 24/7, allowing you to sell products and take payments even while you are sleeping or even better, on holiday with your loved ones.
Keep your website code and content up to dateYour website has regular updates and plugins that need to be updated in order to prevent your site from breaking or compromising the site's security.Unfortunately, if website maintenance isn't done regularly you will find that your site falls further behind in updates. This may result in your website becoming a target for security hacks, and once you finally do update everything, your site might break.Why is it important? Speed! Websites need to be kept the best running order for good user experience, which helps with Google SEO. Hack Attack! Outdated websites are more prone to being hacked, which is easily prevented with our wordpress security package.Scan! We will also scan through your website to pick up on any anomalies or abnormalities that you might not have noticed.
Zimbabwe Web Design Blog Posts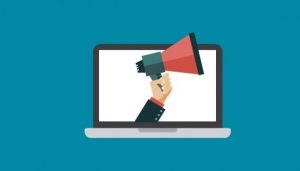 Marketing
2016 marked the spot for changes in content marketing, and it brought some exciting revelations that some of us didn't see coming. For starters, we
Read More »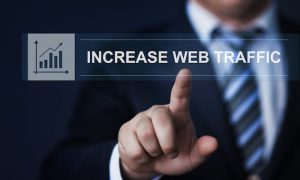 Web Design
In his book No B.S. Marketing to the Affluent, business coach and consultant Dan S. Kennedy shows you how to re-position your business, practice, or
Read More »