Zimbabwe Social Media Services
What is Social Media Marketing?
Social media platforms have become part of our everyday lives, they have become crucial for any business and its marketing campaign to remain relevant and in tune with their customers. Social Networks today enable people and businesses to connect and interact with friends and potential customers via social networking with options such as sharing of posts and updates, liking posts and updates, commenting on different posts and through a number of different engaging activities available on different social network channels. Social Media is about using Social Networks to publish, syndicate and distribute your message to your audience.
Available platforms and what they are used for:
Facebook(social networking, messaging)
LinkedIn(professional networking)
Google Business Listing(social networking, local search, analytics, messaging)
Twitter (micro-blogging, broadcast messaging)
YouTube (video sharing)
Pinterest(photo sharing / product & service display)
Instagram(photo sharing / product & service display)
Why do you need Social Media Marketing?
The most cost-effective and efficient method of advertising for a business's marketing plan
Increase website exposure – links increasing click through rate from social media platform to your website
Increases SEM (search engine marketing)
Endorsed sharing increases fan finding, business promotion and customer engagement
Increases credibility with potential customers due user endorsed sharing
Provides a platform to soft sell your products/services and increase word of mouth.
Congregation of fans helps to connect and listen to their needs and wants (relationship building)
Online Reputation Management (ORM)
Explore new business opportunities through open discussions and market analysis
Inform audience of new and old business products and services
Increases credibility via link building with search engines (Google, Bing, Yahoo)
RSS distribution makes content distribution throughout different social media platforms convenient and stress free.
Social media helps your business maintain relativity and allows you to target specific audiences. (Gender, age, location)
Most social media platforms allow users to check in which increases business publicity and people awareness.
Web Entangled | Social Media Marketing Harare, Zimbabwe
Web Entangled follows social media trends and prides itself on its understanding and knowledge about the different social media channels. We have had fantastic results with each social media campaign we have run, increasing traffic and business, and increased overall business opportunity and profitability. Please follow the link to contact us for more information on our social marketing services.
Social Media Marketing Zimbabwe Blog Posts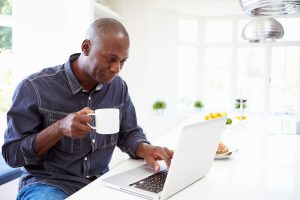 Social media marketing offers incredible benefits to ecommerce marketers. Want to learn how to use it to reach your prospects & grow your business? Here's
Read More »