Zimbabwe SEO, SEO Zimbabwe, SEO Harare, SEO Companies Zimbabwe and SEO Services Zimbabwe and combinations thereof are arguably some of the most competitive "search engine optimisation" related keywords when searching in Zimbabwe.
Guess what? We are ranked on the first page of Google for all of them in the search engines results.
In fact, we are the HIGHEST ranked marketing SEO business in Google's search results for the MOST competitive keyword in our industry: SEO. Go ahead, test it! If we can do this against our competition, imagine what we can do for your site and business.
Advice: Make sure that the SEO company that you employ is on the first page of Google. If they can't rank their own website…how are they going to rank yours?
Having that said, if your website is not on page 1 of Google for your services/products/business then you are obviously losing a ton of money to your competitors that are ranked above you on Google. You might be asking why do I need an SEO Expert on a local level? Because the internet, along with a smartphone in everyone's hand, has replaced the phonebook in many homes, and people turn to local searches on Google.co.zw to find businesses in their area that can meet their needs and that are ready to serve! We can help to setup an effective campaign to increase your website's visibility on Google. Custom designed to dominate your market!
Professional website design + great content + internet traffic = sales.
Web Entangled – Zimbabwe has been able to take that search engine optimisation knowledge and apply it to the local niches and businesses with outstanding results.
We're Honest and Results-Driven
If you want only the best SEO Zimbabwe has to offer, Web Entangled – Zimbabwe is the marketing agency for you. We are a hard-working, results-driven SEO company that loves what we do. We believe in transparency, and are honest about our strategies and goals. Our SEO services can be tweaked and twisted into a form that benefits your business. We take planning seriously, and our campaigns are aimed at ensuring the highest return on investment by steering away from unfavourable markets, competition and low revenue channels
Positive Return On SEO Investment
As an SEO agency in Harare, Zimbabwe , Web Entangled – Zimbabwe's focus is not only on search engine rankings but also on an in-depth understanding of your business, enabling us to offer you tailored search engine optimisation services, ensuring we drive high quality traffic, improved website visibility and leads that convert. Today, more offline sales are being driven by research conducted on the internet. 86% of consumers use the internet to find a local business in which to make an offline purchase. Whether you are a blue chip company or a small corner shop, you can only benefit by having a presence online. Speak to us today on how we can grow your business!
Ever wondered how many times your customers are searching for your product and service every month? With our specialised SEO software we are able to access this data for you and work our which keywords you should be ranking for.
We will ensure your content, code and structure of your website is optimised and kept up to date according to the latest Google compliance guidelines.
Understanding where you are in relation to your competitors and what search engine optimisation strategies they are employing helps us put together a formula which is unique and more effective.
Through our web analytics reporting systems we are able to track every visitor that comes to your website, where they came from and what they did so that we can determine exactly how many visitors turned into customers.
Off-Page Optimisation and Link Building
Getting quality websites linking to you is a great way to show Google that you are trustworthy, authoritative and popular. All of which help move you up the rankings.
The Web Entangled - Zimbabwe Strategy
There are some things we just can't share with you about our company's SEO services. This way we are able to ensure you that your SEO campaign gives you an advantage over your competitors. If you want to deal with the best SEO Zimbabwe has to offer, contact us!
Search Engine Optimisation Zimbabwe Blog Posts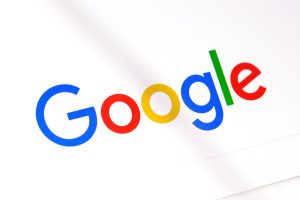 SEO
As the biggest search engine on the internet, Google is solely responsible for more than three-quarters of all organic traffic. But all those clicks aren't
Read More »